Latest News
Lee McGill Receives Citizen's Award for his heroic acts saving his neighbor,
Vernon Jacob Horst, in a house fire.
Seconds Do Count!
Horst's House Burning to the Ground
During the evening of February 3, 2015, Lee McGill noticed that his neighbor Jake Horst's house was on fire. In a true act of bravery and selflessness, McGill broke Horst's bedroom window and climbed in the burning house. The smoke was so intense that McGill could hardly breathe or see. He managed to find Sadie first, Horst's loyal small black speckled dog. After passing the dog to safety, there was an explosion inside the living room, which forced another door open. It was then that McGill saw the faint outline of Horst's legs as he lay unconscious on the floor….READ MORE HERE!
---
2014 Reserve Officer of the Year
Reserve Officer Don Wilson was hired as a Reserve Police Officer for the City of Yelm in 2005. Since that time Wilson has donated more than 1,500 hours of his time to the city through his service with the Yelm Police Department. He currently holds a Level III Reserve Classification, which is the highest class available. This classification means that Wilson has put in enough hours and attended enough training that allows him to operate as a solo patrol unit while working with other full-time officers…READ MORE HERE!
Congratulations to Reserve Officer Wilson on your award
as the "2014 Reserve Officer of the Year!"
---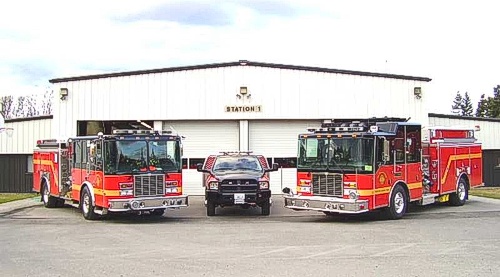 S.E. Thurston Fire Authority provides Emergency service to the City of Yelm, Rainier and surrounding unincorporated areas. We serve approximately 33,750 citizens who reside in the surrounding 84 square miles.