– 2014 MONTHLY EVENTS –
2nd Tuesday of each month
Relay for Life – Team Rally meetings
Time: 6:00 p.m.
Location: Prairie Lanes Bowling Alley
– 2014 JUNE EVENTS –
Sunday June 1st
Relay for Life – Survivor Social
– more info to come later
www.relayforlifeofsethurston.org (search "SE Thurston Fire Authority")
Saturday, June 14
Flag Day Ceremony
Time: 11:00 a.m.
Location: Yelm City Park
Saturday, June 21
Prairie Days Golf Tournament
Location: Tahoma Valley Golf Course
Sponsored by Chamber Foundation
Thursday, June 26
Prairie Days Parade
Time: 7:00 p.m.
Registration open at the Yelm Chamber Office
Thursday-Saturday, June 26-27-28
Prairie Days Celebration
Location: Yelm City Park
Sponsored by Yelm Lions Club
– December 2014 Events –

City of Rainier Christmas Tree Lighting & Carols – December 4, 2014 at 6:00pm. Come have cookies, cider, and candy canes from Santa, receive a little gift and have your picture taken.
Christmas Parade – December 6, 2014 at 9:30am
Christmas In the Park – Follows directly after Christmas parade
City of Yelm Christmas Tree Lighting – December 6, 2014 at 5:30pm
Yelm Chamber of Commerce Award
Yelm Chamber of Commerce will be recognizing S.E. Thurston Fire Authority as the Non-Profit winner of a 2014 Member Award at their December 9, 2014 Luncheon Forum, 11:30am, at the Prairie Hotel Conference Center.
Santa Run 2014
The Santa Run will be held on Sunday, December 14th at 6:00 pm. Confirmed locations included: Nisqually Pines and Lawrence Lake.
2014 Holiday Gift & Food Drive
Sponsored by:
S.E. Thurston Fire Authority, Yelm and Rainier Auxiliary Fire Stations
Cities of Yelm and Rainier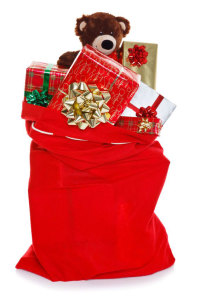 Donations accepted until December 19th!
VOLUNTEERS NEEDED!
Gift wrapping and food basket assembly.
Time: December 16, 17, and 18 at 6:00 pm
Where: Station 22, located at 17213 – 153rd Ave SE (out by Lawrence Lake)
For more volunteer information, contact:  Call Kathie Schleis at (360) 280-0941 or Tanya King at (253) 208-2220.
Family Donation Pick-Up, Saturday December 20th. Times will be assigned.
Drop off Locations:

Yelm Fire Station:
Hours: 9am-4pm,  Monday-Friday
709 Mill Road SE • Yelm, Washington
Phone: (360) 458-2799
City of Yelm
Hours: 9am-4pm, Monday-Friday
105 Yelm Avenue West • Yelm, WA 98597
(360) 458-3244
michellec@ci.yelm.wa.us
City of Rainier:
Hours: 9am-4pm, Monday-Thursday
102 Rochester Street West • Rainier, WA 98576
Phone: (360) 446-2265
amberd@fairpoint.net
Cash donations are welcome.  All donations are tax deductible.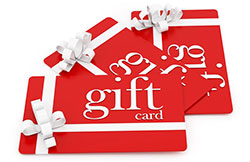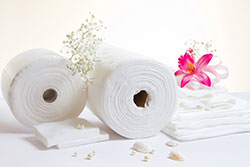 Non-Food Items for Children:
New (or Gently Used) Items for Boys and Girls of All Ages (partial list)
Gift Cards To:
Toys
Games
Clothing
Coats (like new) All Sizes
Team sweatshirts
Shoes
Gloves & Hats
Wal-Mart
RiteAid
Yelm Cinemas
Safeway
Food Items to Donate
Protein Foods: Meat, Poultry, Fish, Dry Beans, and Nuts
Grains: Bread, Cereal, Rice, and Pasta
canned tuna
canned chicken
canned beef stews
canned salmon
bean soups
canned or dried beans
baked beans
canned chili
peanut butter
canned nuts
rice and rice mixes
canned pastas
noodle mixes
dry noodles and pastas
macaroni and cheese mix
cold cereals
bran cereal
shredded wheat
infant cereal
hot cereal mixes
oatmeal
bread, muffin, and pancake mixes
whole-grain crackers
granola bars
graham crackers
flour
bread
Dairy: Milk, Yogurt and Cheese
Vegetables
infant formula
nonfat dry milk
evaporated milk
instant breakfast drinks
shelf-stable (UHT) milk (small boxes)
canned and boxed pudding
canned vegetables
vegetable soup
canned tomato products
spaghetti sauce
baby-food vegetables
V-8 juice
Fruits
Oils and Condiments
canned fruit
raisins
applesauce
dried fruits
baby-food fruit
fruit leather (100% fruit)
canned and boxed 100% juice
vegetable oil
salad dressing
syrup
jelly and jam
honey
sugar
mayonnaise
Non-Food Household Items to Donate
Certain non-food items may also be welcome. These are especially important for our friends using government assistance. Many of these items are not covered in their monthly allowance.
Paper Products
Soap Products
toilet paper
paper towels
napkins
tissues
hand soap
laundry and dish detergent
cleaning products
Personal Care Products
Extras
shampoo
toothpaste
toothbrushes
shaving cream
razors
deodorant
feminine hygiene products
tea
coffee
spices